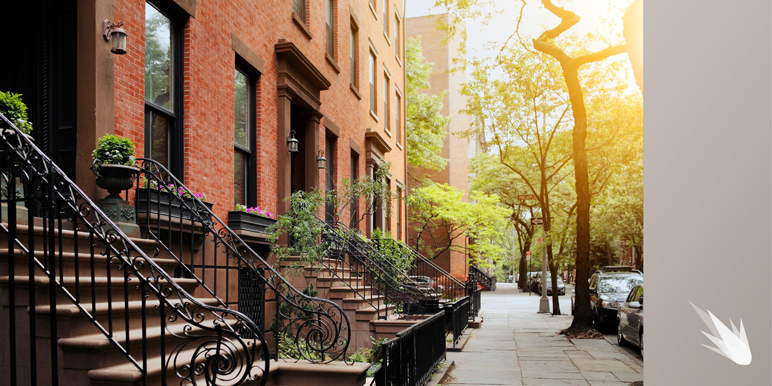 Hi there.
My name is James Fortier (pronounced "4-T-A"). I'm about to explain why you'll want my help with your next copywriting or content development task.
Once you see what I deliver — you'll have simple ways to:
1. Enhance your team
2. Improve results
3. Make your work life much easier
You'll see why I get hired for repeat assignments … by people who work at companies you've heard of … like Avaya, Canon USA, Motorola, and Cushman & Wakefield.
Simply put – and here's your first hint about those 3 words – I'm a copywriting and content development specialist.
But I offer many other services that increase value for you. It's easy to work with me — even if we haven't yet met.
Don't get me wrong.
My research and writing skills are top-notch. But the added capabilities give me an edge over others because your team will accomplish more, faster — and with less budget.

BOOST RESULTS
For instance, let's say you have a complex tech product or software solution that you need to promote.
(The product could be anything really. Technology is just an example.)
Based on the features and specs, you'll need some engaging copy that will help you sell your product. We need to showcase the benefits in a simple, effective way.
Next, you may need to flow that copy into a brochure, web page, or other collateral.
Once that copy is completed (which won't take long) I CAN HELP YOU CREATE THE ACTUAL COLLATERAL AS WELL.
If you like. Your call.
SAVE TIME
Yes. My skills with Adobe Suite applications like Photoshop, Illustrator, and InDesign run deep. I'm handy with WordPress, PowerPoint, Acrobat, Dreamweaver, and MailChimp as well.
Need to achieve a higher-end design? Then we'll tap talented designers from my team who will make your project look stunning.
If not, luxurious.
But if we just need a crisp, clean layout that adheres to your brand guidelines, you're covered. I deliver compelling PDFs and print-ready files for clients regularly.

GET MORE FROM EACH BUDGET DOLLAR
Here are more capabilities I bring to your projects:
Marketing Strategy
You need to put the right message in front of the right people at the right time. This is what I've been helping people do – with great success – for more than 20 years.
WordPress Development
Your website idea can "go live" in a matter of days or weeks. Not months. I project-manage, design, and implement compelling, professional grade WordPress sites.
Infographic Development
Need leads? Generate information graphics for use as gated content on your website landing pages. I research, refine, and build workflow diagrams and information graphics regularly.
Video Production
Creating video for your site doesn't have to wreck your budget! I'll help you script, storyboard, and produce videos quickly.
Photo Research
Find the best images to help tell your story. Even when your budget is constrained.
Social Media
Platforms like, Twitter, Facebook, Instagram, and LinkedIn provide such a compelling potential ROI that you can't ignore "social." I'll help you improve your profiles — and share tactics to help you build a unique audience of followers.
Results-based Writing
Generate better website content, brochure copy, product descriptions, blog posts, email campaigns, video scripts, white papers, lead magnets, infographics, and more.
Specialized Industry Experience
Tap my deep knowledge of your business area. Whether it's technology, healthcare, finance, manufacturing, banking, education, legal, accounting, procurement, or government — I understand how to address your audience for results.
Within technology itself – I have vast experience with hardware, software, enterprise, cloud solutions, imaging, networking, security, professional services, and more.
That's not all. There's a link to samples, below.
But I have a question for you.
Do you think there should EVER be a barrier between (a) your resources and (b) your ability to deliver great results?
Me neither.

So review my Spark Creative website and portfolio. More than 95% of what you see here was written, designed, and produced by me. Alone. Everyone walks away satisfied.
I guarantee my work. And I have never had a client complain about my invoice.
If anything – I have clients who have justified new budgets so we can accomplish more together.
Call it added value.
Call it the unique benefit of working with me one-on-one.
But most of all – call it SIMPLIFYING YOUR WORKLOAD AND IMPROVING RESULTS in a budget-friendly manner.

SAVE MONEY
Discussing money can be a tricky conversation. Which is why I've learned to simplify it.
Your projects will be estimated using standard — but competitive — copywriting rates.
We'll discuss what you want to accomplish for your investment — and I'll quote you a competitive fee.
If that number doesn't work for your budget, I'll aim to adjust it.
I'm flexible. I find arrangements that work for most clients.

If you've read – or even skimmed – this far, you have my appreciation. By now you're either interested enough to take the next step, or you're about to close this website window!

CONSIDER THIS
Allow me to tee-up one more point for you.
I'm well-positioned to help you succeed. I work in a quiet studio on a sleepy street in Brooklyn. I'm available for you via phone, slack, email, video chat, or conference-call when needed.
A couple of my active clients are located in the San Francisco/Bay Area, so I juggle both east and west coast hours. But I can hop on the subway to attend meetings in New York, as well.
Here are the 3 words that will help you drive website traffic and generate more leads:
1. Strategy
2. Content
3. Copywriting
Best, for now. Hope to hear from you soon.
James Fortier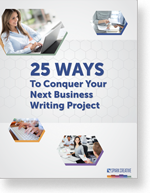 Contact Me Here To Learn More
Want to request a quote? Just get started? Maybe you have a question for me?
Submit this form and I'll get back to you soon! As thanks for your inquiry, you'll receive a link to this guide called, with 25 specific tactics to help you move forward.

Did you scroll too far?
Well, as long as you're here – allow me to share an idea I hear from influencers I admire:
"If you don't take an action, nothing will happen."
It's something that motivates me each day!

Let's drive web traffic and improve your results.
Let's generate more leads for your marketing campaign.
LET'S CREATE SOMETHING AWESOME.
Contact me through the form above. -James