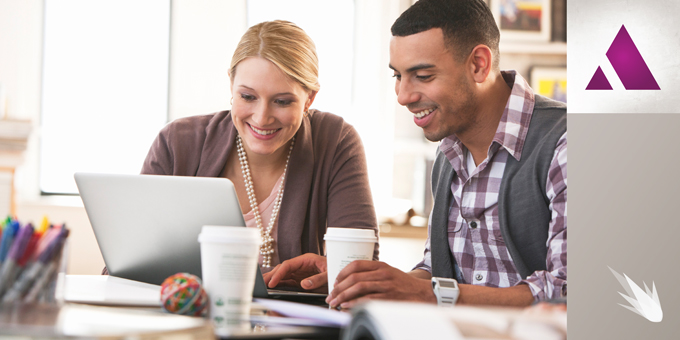 As a vehicle for storytelling, animations and video are pretty hard to beat. We should know. Our history is partly based in film and video. We've created countless animations and videos over the years.
Also, the explosive popularity of mobile devices has breathed new life into animations. So, why not take advantage of that?
"A truly great product video both informs and inspires viewers to give you their attention (and their wallets)." —Vimeo
A short explainer video we wrote and produced for Canon USA:
You may not need a video or animation for every single product in your lineup. But most businesses should have at least one overview video to stake out territory on YouTube and Vimeo.
We regularly generate video scripts. So, allow us get your video or animation project off the ground. We'll tee up challenges that resonate with viewers and include truly engaging animations to showcase your solutions.
The good news? Production costs have gone way down while the quality we're able to deliver just goes up and up and up. We can work wonders with a few stock images, customized illustrations, and some engaging music.
How it works:
Scriptwriting for video and animation is something we can help you tackle quickly. After we generate a draft script, we'll collaborate with your team to refine it. Once approved, we can create a storyboard that shows you how the visual material will play out. When your team blesses that storyboard, we'll create animation and build out the visuals according to a scratch-track on the timeline.
From there, your team can review all animations and provide comments. Refine, review, and repeat — and you'll have videos powering your arsenal of promotional outreach in short order.
Talk to us about how you want to leverage video and web videos.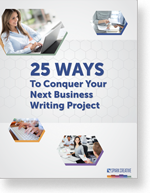 Get Your Free Business Writing eBook Now
Need to move forward on a difficult writing project? This practical guide can really help. Send a copy to yourself right now!
Dispatch a link directly to my inbox:
Sources may include:
Just take my money — nine rules for creating killer product videos, Amy Liuser, Vimeo
Good News for YouTube: YouTube Says People Love Mobile Ads, Peter Kafka, re-code