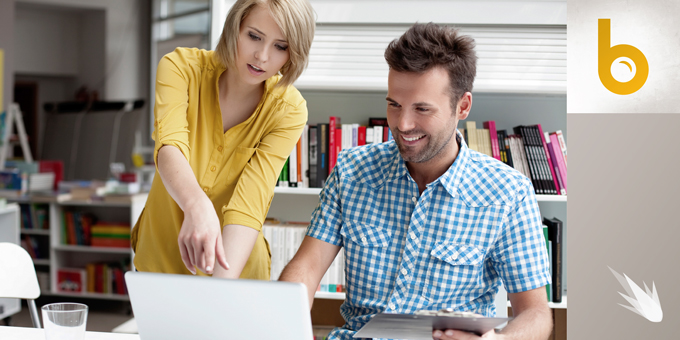 Your brand may be comprised of many things, not least of which may be a general perception about your company's reputation and/or principles in the marketplace. But in terms of visual elements, the logo itself will probably be most closely associated with your brand.
"A good logo is distinctive, appropriate, practical, graphic and simple in form, and it conveys the owner's intended message."
—Smashing Magazine
Branded components that feature your logo design — brochures, packaging, website pages, videos, and email templates — are essential to communicating ideas about your company and products.
How To Develop A New Logo Design
Whether you need a logo for a new company, or you believe it's time to update one that seems outdated, Spark Creative can help.
You'll want any new logo design to be distinct, easy to identify, and reflective of your brand. From the start, we can lead you through an orderly process that helps reveal what elements will likely work best for your new logo design.
"Write down what you think about the brand; perhaps even create a mood board with imagery that reminds you of the brand's ideology…" —Mashable
Often logos will be a clever combination of text, illustration, and color. But many times logos can also function with text or illustration used alone. Many companies also find it useful to pair a tagline with their logo to help reinforce a current campaign or long-term brand idea.
"It makes sense to steer clear of cliches and give your clients the unique logo that they expect from you." —1stWebDesigner
Spark Creative has worked with a range of companies on their branding and logo design initiatives over the years. We'd be happy to collaborate with your team to create improved branding that will serve you for the long-term.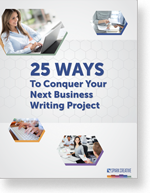 Get Your Free Business Writing eBook Now
Need to move forward on a difficult writing project? This practical guide can really help. Send a copy to yourself right now!
Dispatch a link directly to my inbox:
Sources may include:
10 Logo Design Tips for a Timeless and Creative Logo, Andreas W., 1st WebDesigner
Vital Tips For Effective Logo Design, Jacob Cass, Smashing Magazine
7 Killer Tips for Logo Design, Lindsay Rothfeld, Mashable