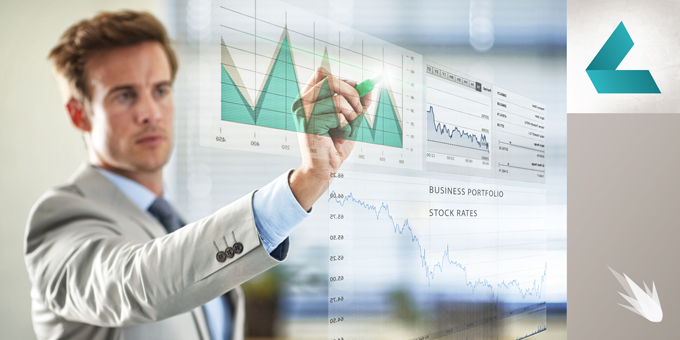 After all the strategy sessions, research, site redesigns, copy rewrites, and social media outreach — the cold, hard truth of your efforts will be expressed in numbers. Did you convert more leads? How many sales did you record?
These days, it takes a lot to persuade someone to submit a form or take out their credit card. You've got to have the most compelling offer — positioned at the right time and just the right way.
Though our team follows tried-and-true standards that work, it's always good to consider fresh advice from wider sources. Here are a few:
"Twitter is a dream for generating leads. Use it to reach out to influencers in your industry and get into conversations with them." —Entrepreneur
"Post forms on every page. Easy access to the lead generation form is paramount to increasing viable leads." —KISSmetrics
Host Webinars. "Come up with a great idea that helps your customers and promote it using social media." —Entrepreneur
Use eBooks or White Papers to encourage folks to complete and submit your form. "These work great for B2B companies or businesses that work in a very technical space, as people love to read and gain expertise." —Entrepreneur
Try SEO and PPC web advertising. It may seem labor-intensive, but search engine optimization can be a very effective way to draw quality leads. Dig in to do some research on what keywords will work best for you. If you can build content around the small universe of relevant keyword topics, it will help you rank well and generate more traffic. —cio.com
"Test. Test. Test." A/B test offers on different landing pages. It should help you make better decisions for the next round. Just make sure the differences between the pages/offers are material enough to draw useful conclusions from. —KISSmetrics
Think carefully about the labels you place next to your form fields. They should be dead simple to follow. —eConsultancy.com
"If you're looking for a quick fix silver bullet way to generate leads, you're in danger of having your lunch eaten by the entrepreneur who is just willing to do the real work."
Spark Creative can help you improve those numbers because we understand the buying process from start to finish.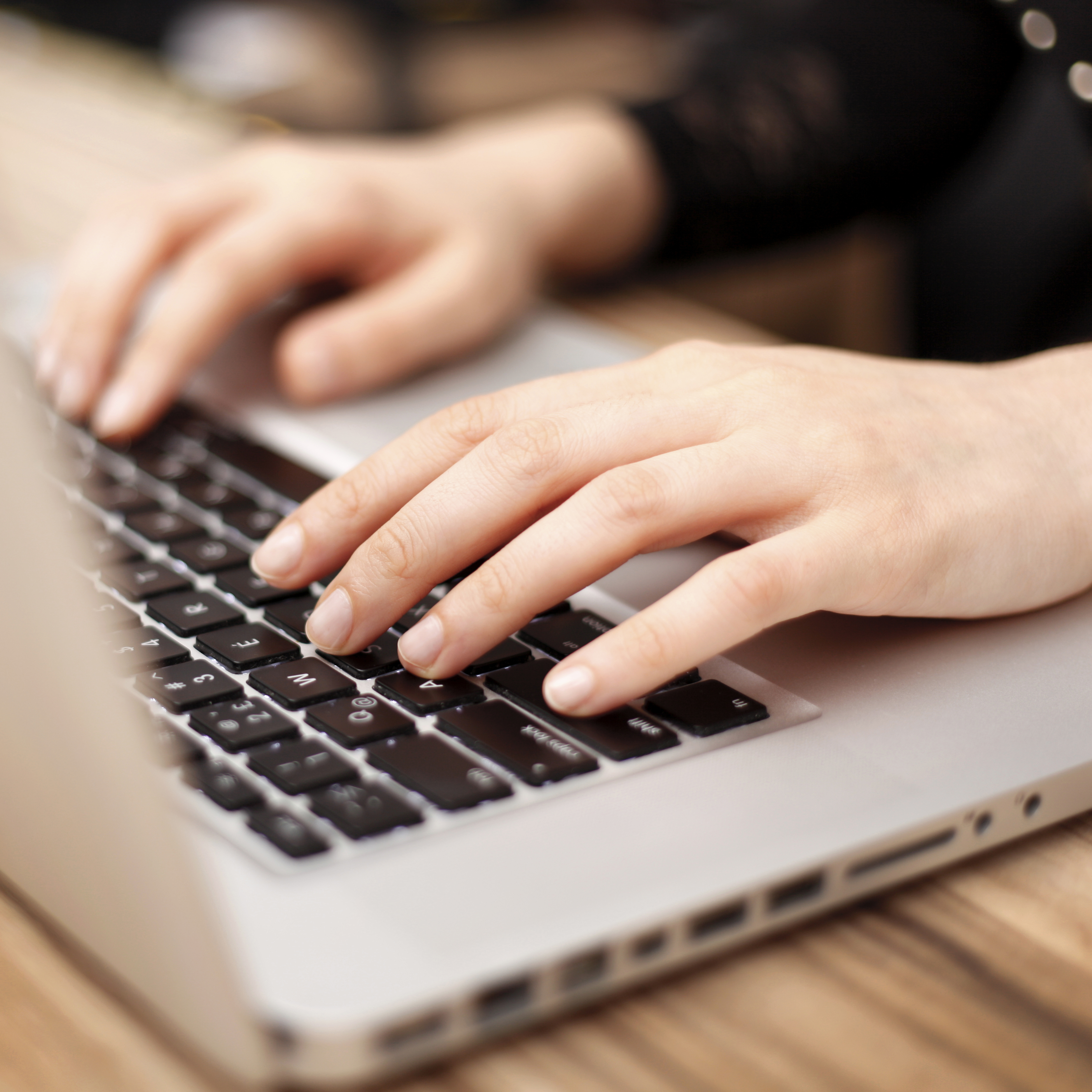 "(James is) a creative, resourceful, organized, and strategic problem solver who's easy to work with."
First, the challenges must resonate for the audience you've gathered. Naturally, your solution must be compelling. After that, you'll need active, clear, benefits-oriented copy along with a phone number or streamlined form designed to encourage response.
Once that's set, we'll work closely with your team to identify options worth testing, refine offers, and put the main elements in place. Once your new campaign launches, we can help you closely track analytics and suggest further adjustments as warranted.
For companies that operate in the B2B space, it's critical to convert more leads. Let's work together to start improving your results today!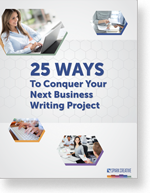 Get Your Free Business Writing eBook Now
Need to move forward on a difficult writing project? This practical guide can really help. Send a copy to yourself right now!
Dispatch a link directly to my inbox:
Sources may include:
The Ten Commandments of an Awesome Lead-Generating Website, KISSmetrics
10 Ways to Quickly Generate Leads, Mike Templeman, Entrepreneur
21 Often-Overlooked Ways to Generate Leads Online, Diane Helbig, Small Business Trends
9 Proven Ways to Generate Sales Leads, Jennifer Lonoff Schiff, CIO.com
10 Ways to Generate More Leads for Less, by Jason Leister, DIY Themes
21 First Class Examples of Effective Web Form Design