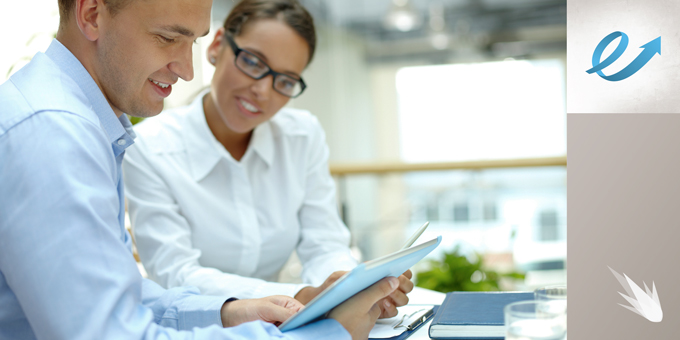 " …the best reason to use email marketing: It's easy, effective, and inexpensive." —Peter Roesler
Though usage rules can be strict, you can't ignore the cost-efficiency and high response rates that email marketing delivers. With an amazing 40-to-1 return on investment, email marketing remains the #1 promotion tactic for businesses in all industries.
"Inbound marketing isn't necessarily intended to displace the traditional marketing, but could provide diversified top-line lead generation…" —Chad Levitt via Eric Markowitz in Inc. Magazine
Paired with an active content marketing program, email marketing can become the most powerful part of your promotional mix. Most business people check their email accounts once – if not several times – a day. And, we all know how handy email access is from our ubiquitous mobile devices. You don't really run the risk of being completely ignored — especially if you deliver valuable ideas to inboxes on a regular basis.
How Does Email Marketing Work?
Certainly, The Spark Creative team will want to sit down and map out a schedule of email efforts based on conferences, webinars, and product launch dates. But you'll also want to schedule email newsletters based on the content you're posting each month. That's a hallmark of an effective content marketing campaign.
"Email marketing isn't a one-shot event; it's a process aimed at creating a conversation that will eventually lead to a meeting with a prospect." —Geoffrey James
Growing your email list and nurturing your leads are critically important because hardly anyone responds to just one effort. You want to become a welcome presence in people's inboxes so that over time they'll consider investing in your products or services. We'll show you how.
Spark Creative can help you write emails with subject lines that will build product awareness and help generate a response. We can help you design a series of email templates that will reinforce your brand and complement your messaging. We can also help you test different approaches to find out what your audience is more likely to respond to going forward.
"Are you using the right metrics to measure and demonstrate the success of your inbound marketing efforts?" —Jon Miller
Last but not least, we can help you schedule your email marketing efforts through Mail Chimp or any other approved vendor so you can start tracking views, opens, and responses immediately.
P.S. "… Every single marketing email should end with a PS, because it's an irresistible attention magnet." —Joel Klettke via Jessica Stillman in Inc. Magazine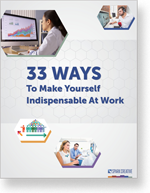 Get Your Free eBook Today
We're ready to help you accomplish more and get better results for your budget. Tell us how we can help.
We'll follow up soon. As thanks, we'll send you a link to the eBook "33 Ways To Make Yourself Indispensable At Work."
Sources may include:
Top 5 Reasons Why Email Marketing Still Works, Peter Roesler, Inc. Magazine
The No. 1 Secret of Email Marketing, Geoffrey James, Inc. Magazine
5 Email Marketing Experts Share Their Best Tips, Jessica Stillman, Inc. Magazine
How to Best Harness Inbound Marketing Leads, Eric Markowitz
5 Metrics for Measuring Inbound Marketing Success, Jon Miller, Inc. Magazine