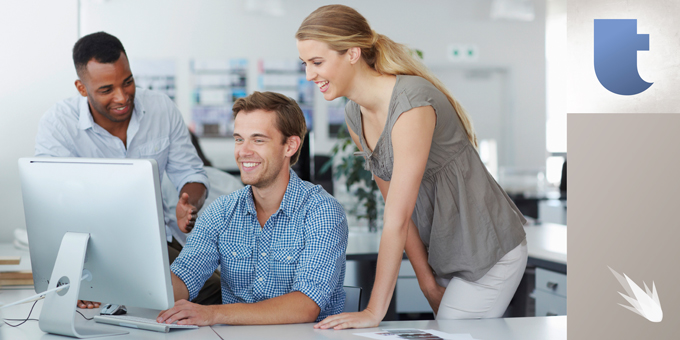 It's one thing to consider content marketing. It's quite another to see how it actually works to help your brand. If you take no other advice away from our site, please; Make a commitment to test content marketing. You won't regret it, chiefly because it will help you drive website traffic.
"Make sure you have every relevant keyword you can think of on your site." —Jayson DeMers
Curated content ascribes credibility, authority, and helps position your company as a thought leader. Where else but on the Internet do you have such an opportunity to level the playing field against larger competitors?
"Your headlines are what will get people in the door, particularly when you share your blog posts via social media; make sure they pique interest and clearly articulate the benefit to your readers." —Jayson DeMers
High-quality content directly impacts the effectiveness of your search engine optimization (SEO) and social media marketing efforts. And unlike an advertising campaign – targeted content can serve you much longer. Once posted — your articles, illustrations, and infographics will become assets that can draw traffic for months and even years to come.
"It's not enough to produce great content and hope that people find it – you have to be proactive." —Dan Shewan
But when you also factor the power of social media marketing, you have a powerful catalyst to drive website traffic. It pays to leverage social media platforms like Twitter, Facebook, YouTube, LinkedIn, Instagram, and Pinterest to expand your reach and engage in timely conversations. Email efforts and social media marketing help drive website traffic rather than just "attract" it. Contributing ideas through social media marketing channels helps your company stay visible, relevant, and authoritative.
Spark Creative makes it easy to get started:
Consider assigning a social media marketing point-person who can establish accounts or pages. Give that person time to engage with fans and followers each week. Try focusing on a few social networks that make more sense for your business.
Test drive a couple social media tools that can streamline your posts on several networks according to a schedule. Research #hashtags that make sense for you when using Twitter — and draw up a long list of post ideas on that draw from the various topics you've posted on your blog pages.
"Comb through your old posts to make sure they have unique and relevant title tags, URLs and meta descriptions." —Jayson DeMers
There's no doubt that Spark Creative can help you navigate these steps — or lead on them so you can start to drive website traffic soon. But it certainly helps to have that point-person to collaborate with us from the inside.
Once the social media marketing networks are selected and secured, we can help apply branding that helps synchronize your efforts across different channels. From there, we can work together to gather relevant ideas, develop new content, fine-tune hashtags, optimize timing, and then evaluate social engagement levels after posts go out.
The Spark Creative team can help you establish a good content foundation, then help you build it out and lead on engagement activities. We offer comprehensive content development and social media marketing assistance that can include just about any related activity — like posting updates, blog articles, photo research and customization, infographics, illustrations, and more!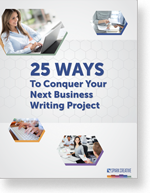 Get Your Free Business Writing eBook Now
Need to move forward on a difficult writing project? This practical guide can really help. Send a copy to yourself right now!
Dispatch a link directly to my inbox:
Sources may include:
25 Ways to Increase Traffic to Your Website, Dan Shewan, WorStream
39 Actionable Ideas For Driving Traffic To Your Website, Jayson DeMers, Forbes