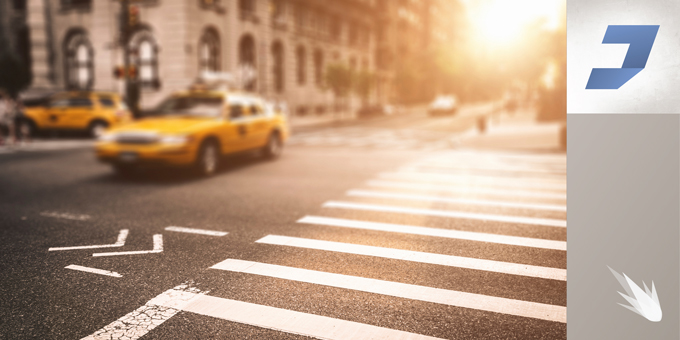 I often rely on this line to describe who we are and what we do:
"Spark Creative (Brooklyn) is an experienced team of writers, marketers and visual communication experts. Clients who want to better connect with their customers rely on us for persuasive copy, effective marketing, and compelling design."
But, I realize this site has been missing a page that provides more depth on our capabilities, experience, and backstory. So, here's a bit more about myself and the team:
Leverage A Wide Range of Capabilities
You could say I'm a communications/marketing generalist. But I also specialize.
I have a history of working in smaller firms where you're expected to be resourceful and contribute in many different ways. Therefore, I have gained a great deal of experience and wide range of capabilities to contribute toward the success of any business project. I'm a content developer, strategist, copywriter, producer, marketing director, designer, social media manager, video script writer, and more.
At Spark Creative, I'm principally involved in research, writing, strategy, content development, proposals, business development, design, project management, web development, video script production, campaign analytics, and social media marketing.

The Approach
When crafting copy, I emphasize main benefits using short, clear sentences and paragraphs. I prefer utilizing active, benefit headlines to help reinforce the value proposition. I've become quite good at breaking down complex/abstract ideas like software, hardware, and solutions into simple visuals and language that is easily understood by your prospective audience.
The Experience
Publishing, technology, and business-to-business (B2B) have certainly been focuses over many years. I've also acquired in-depth knowledge on major industries like healthcare, finance, legal, education, manufacturing, and ad tech. I understand software, hardware, document imaging, document management — plus enterprise applications and automating business processes in-depth as well.
I began my career in the publishing world, then moved between publishing and marketing communication firms. I must credit my first boss who mentored me on copywriting and strategy in ways you just couldn't replicate at school.
I'm well versed in Adobe Creative Suite applications such as Photoshop, Illustrator, InDesign, and Dreamweaver. Also quite handy in WordPress, MailChimp, and other online applications.
Founding Spark Creative
In 2005 I began working with clients such as Avaya, Canon USA, Cushman & Wakefield, and Motorola at a marketing communications firm located in the SoHo neighborhood of New York City called The Keating Concept. This role evolved into a partnership with the agency's owner in 2008. We wound down that agency so we could launch Spark Creative that year.
Since 2010, I've been guiding the Spark Creative team. In addition to work that has carried over from the old agency, I've developed working relationships with clients such as Accuen, Canon Latin America, Canon Canada, Canon Imaging & Information Solutions, Collective, Manufacturing Executive, PROfoot, Project Ricochet, and more.
Top Spark Creative Posts Include:
Projects & Deliverables
Clients rely on Spark Creative to deliver project work that includes: research, content, web copy, brochure copy, blog posts, white papers, case studies, business use cases, mobile responsive web sites, mobile applications, branding, design, logos, illustrations, information graphics, workflow diagrams, brochures, presentations, interactive presentations, channel reseller kits, video scripts, videos, print management, and more. Here are a few of the applications/technologies I use on a regular basis: Word, Excel, PowerPoint, Photoshop, Illustrator, InDesign, Dreamweaver, Acrobat, Flash, WordPress CMS, Word, PowerPoint, Excel, Google Analytics, Google AdWords, QuarkXPress, HTML/CSS, Pages, Keynote, Numbers, and MailChimp.
Tell Us What You Need!
In short, I'm a resourceful problem solver. The Spark Creative team is quite affordable, extremely capable, and very easy to work with. We can scale to accomplish just about anything in the technology, communications, and business space that you'd want.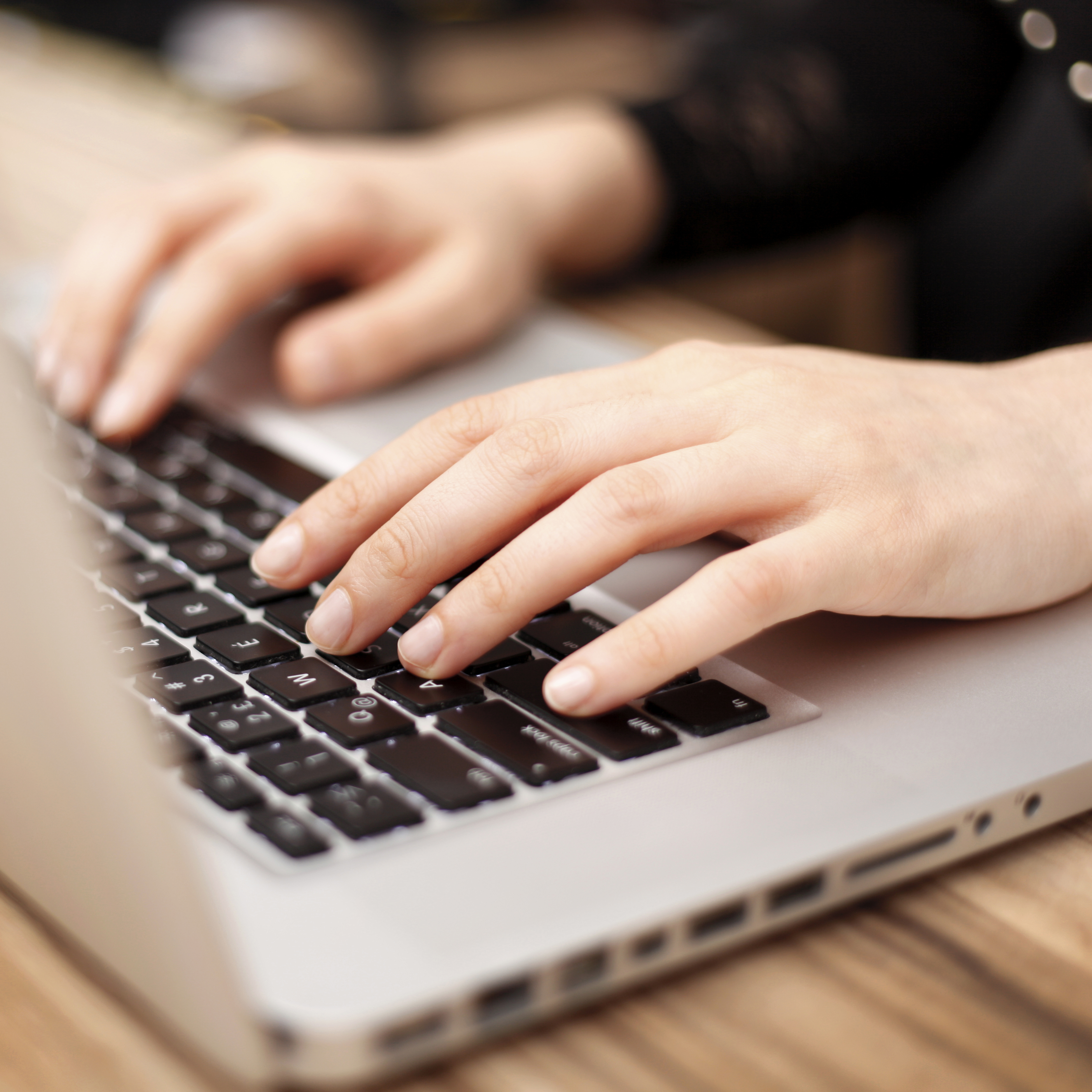 "Among the many initiatives we collaborated on for Canon USA, James and his Spark Creative team routinely delivered compelling results for us."
If you need assistance with any kind of business communication project, we'd be happy to help. Let's talk soon!
Our Work Helps You Grow Your Revenue
Stack us up against competing resources. We are positioned to provide curated content, focused marketing copy, and compelling creative services — at rates you can afford. So whether you're looking for help with content, design, strategy, video development or other, we are ready.
We work hard to understand your ever-changing business needs and deliver an impressive value for your investment. Our clients appreciate that we are collaborative, efficient, and effective. Tell us about your next challenge. We'll help you make your mark, spark by spark.
E-mail or give us a call at 347-384-2124 [10am – 6pm EST, M-F] We'll e-mail you free updates if you submit your e-mail address below.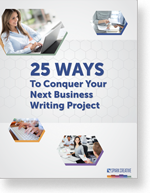 Get Your Free Business Writing eBook Now
Need to move forward on a difficult writing project? This practical guide can really help. Send a copy to yourself right now!
Dispatch a link directly to my inbox: