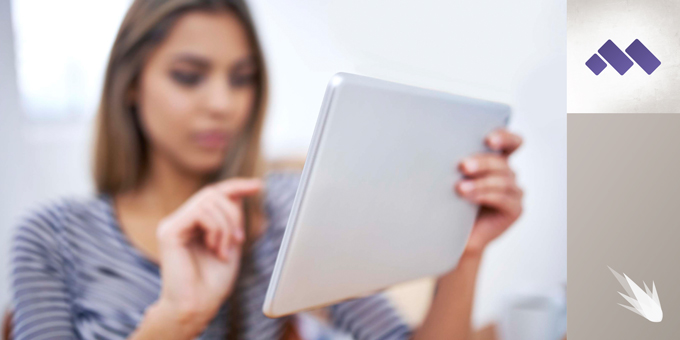 "As mobile ads grow more accessible and affordable, they may be just what small businesses need in order to reach the masses." —Vikas Gulati
Smartphones and tablets have become essential screens for consumers and business people alike. Unfortunately for many companies, mobile advertising has proved more tricky than expected.
Yet the potential remains too great to ignore. Demand for mobile device screens continues to grow along with the number of hours consumers spend with smartphones and tablets each day. This growth has re-energized the marketing and technology experts charged with solving this mobile advertising puzzle.
"The key to successful mobile advertising is to ensure that the advertisement itself is relevant, integrated and simplified." —Vikas Gulati
Mobile advertising and web ads for mobile devices may not be right for all businesses. But in our view, most companies should test it. Google handles millions of queries a week. Mobile advertising gives you great control over the people that are led to your site.
"To have the most impact, ads should also include a strong call to action and stress exclusivity." —Vikas Gulati
Where to start?
There are so many questions and variables. How should you arrange the Ad Groups? What ad copy should be tested? How will you discover Keywords that bring the most clicks for your budget?
Leave it to Spark Creative. Our job is to help you navigate these challenges and maximize your results.
Here's what we do:
We can set up your AdWords account, establish your Ad Groups, and write your first batch of ads. Then we can help you optimize the schedule, select the best geographic markets, choose a strategic set of Keywords, and establish weekly budgets. We can also help you test which ads might be prioritized for mobile devices.
Spark Creative can help you implement strategic landing pages your ads will drive traffic to — and link up the Google Analytics and AdWords tracking features in the background. (You'd think Google would have made some of these tools less tricky, but we've become quite familiar with them now!)
After that, we can run your ads and start parsing the analytical data from them. The good news is that Google offers a wealth of tracking and reporting tools we can use to improve results week after week. And, since we manage accounts on a regular basis, the Spark Creative team can tap Google consultants to review the account and offer more advice. The longer your campaigns run, the more valuable the intelligence you'll gather on who seeks out your products and services.
Beyond AdWords, there are actually some other web advertising avenues we can explore including industry sites, social networks, radio, niche websites, trade show events, and traditional print publications.
Suffice to say, we're here to help. Tell us more about your mobile advertising and web ads for mobile devices challenges today!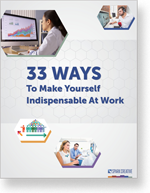 Get Your Free eBook Today
We're ready to help you accomplish more and get better results for your budget. Tell us how we can help.
We'll follow up soon. As thanks, we'll send you a link to the eBook "33 Ways To Make Yourself Indispensable At Work."
Sources may include:
Leverage Mobile Advertising to Jump Start Your Small Businesses, Vikas Gulati, Business Insider