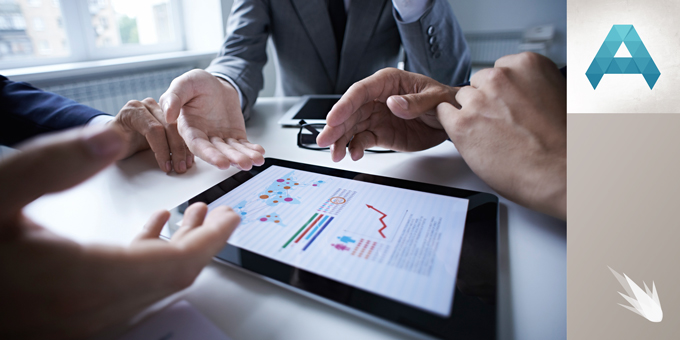 Traditionally, the aim of advertising was to reach the right person, with the right message, at the right time and place. Now more than ever — online advertising enables you to do this. It may not be right for all businesses. But in our view, most companies should test online advertising.
"If you're of the belief that advertising online is wasting your ad budget, think again." —ReTargeter
Consider that email efforts and social media marketing help "drive" website traffic. Search engine optimization (SEO) and online advertising are more about "attracting" qualified prospects who need to solve problems that you have solutions for.
Google handles millions of queries a week. And, while search engine optimization (SEO) will play a role in how easily customers can find your web pages, online advertising gives you great control over the people that are led to your site.
"… digital campaigns have greater transparency allowing you to adjust your cost easily based on performance." —ReTargeter
But where to start?
There are so many questions and variables. How should you arrange the Ad Groups? What ad copy should be tested? How will you discover Keywords that bring the most clicks for your budget?
Leave it to Spark Creative. Our job is to help you navigate these challenges and maximize your results.
Here's what we do:
We can set up your AdWords account, establish your Ad Groups, and write your first batch of ads. Then we can help you optimize the schedule, select the best geographic markets, choose a strategic set of Keywords, and establish weekly budgets.
We'll also help you implement strategic landing pages your ads will drive traffic to — and link up the Google Analytics and AdWords tracking features in the background. (You'd think Google would have made some of these tools less tricky, but we've become quite familiar with them now!)
After that, we can run your ads and start parsing the analytical data from them. The good news is that Google offers a wealth of tracking and reporting tools we can use to improve results week after week. And, since we manage accounts on a regular basis, the Spark Creative team can tap Google consultants to review the account and offer more advice. The longer your campaigns run, the more valuable the intelligence you'll gather.
"Advertising online provides you with endless insight allowing you to become a more effective marketer." —ReTargeter
Beyond AdWords, there are actually some other online advertising avenues we can explore including industry sites, social networks, radio, niche websites, trade show events, and traditional print publications.
"Landing pages are valuable tools in leading visitors in the desired path. They provide a direct call-to-action about the specific product advertised." —The Financial Brand
Suffice to say, we're here to help. Tell us more about your online advertising challenges today!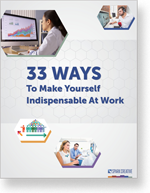 Get Your Free eBook Today
We're ready to help you accomplish more and get better results for your budget. Tell us how we can help.
We'll follow up soon. As thanks, we'll send you a link to the eBook "33 Ways To Make Yourself Indispensable At Work."
Sources may include:
An Introduction to Online Advertising, and Why You Should Care, Courtney Boyd Myers, The Next Web
9 Reasons You Should Be Advertising Online, Ilana, ReTargeter
10 Clues You Need An Online Advertising Tune-Up, Tara Hershberger, The Financial Brand