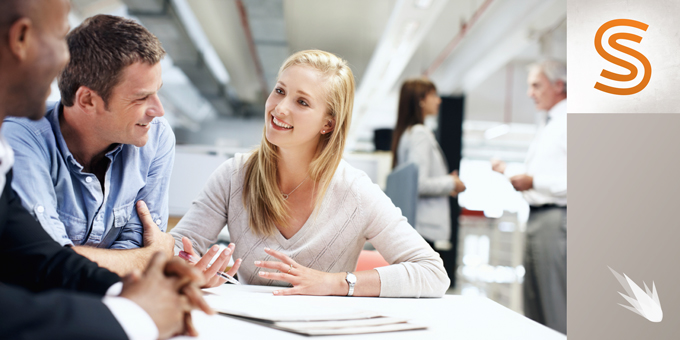 When a client approaches us to assist with a writing task, design effort, or web initiative — we want to understand "why."
What's the high-level mission? What are the long-term and short-term goals? How do you envision evaluating performance of the effort later?
The point is, we love strategy. Almost everything Spark Creative does flows from a core understanding of what you want to accomplish — well beyond one brochure, website, or video. At the end of the day, we want to help you maximize results and generate growth. Strategy is key to achieving that.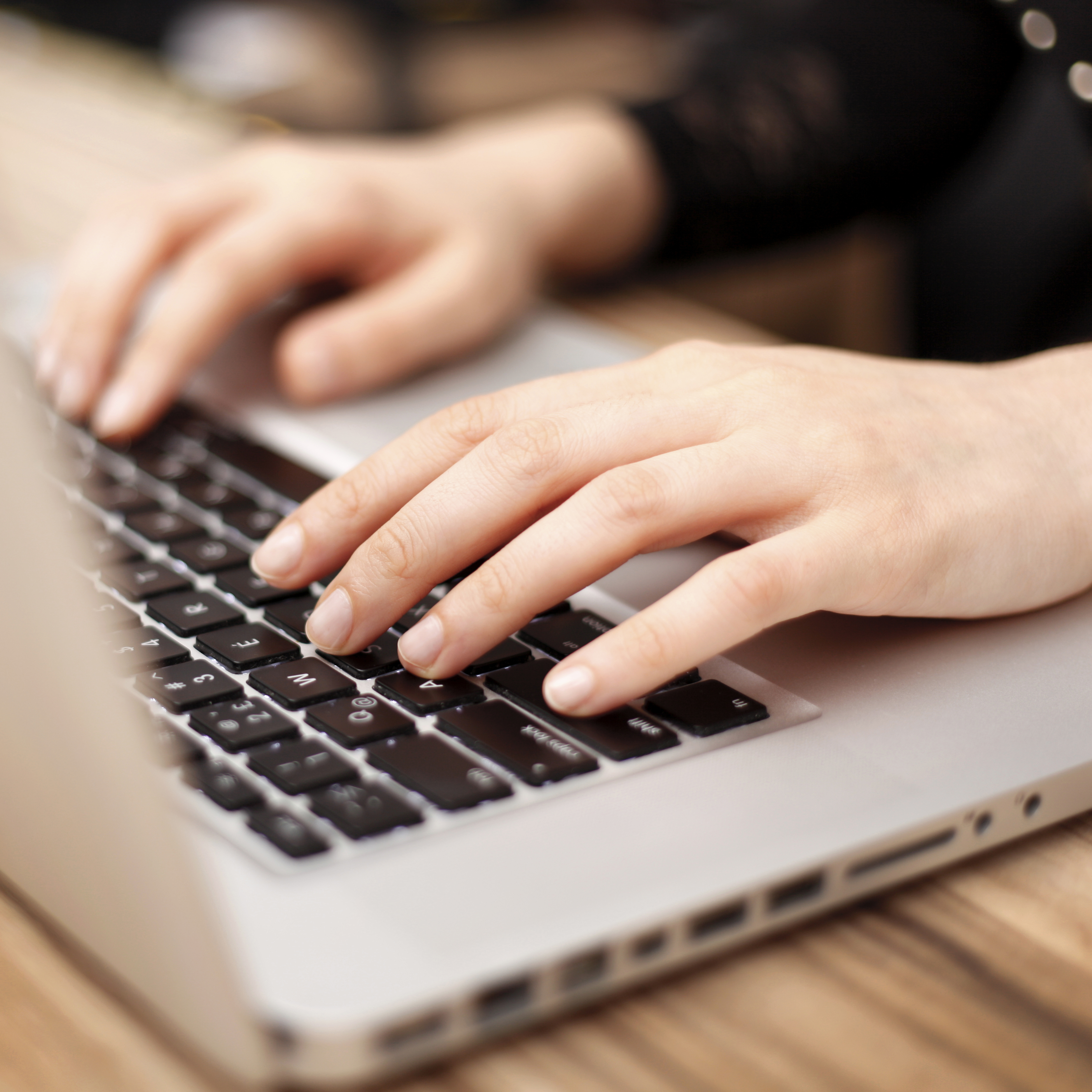 "The next time your group needs help with content development, strategic research, copywriting, content development, or video script writing, touch base with James at Spark Creative in Brooklyn."
Now, some folks have their strategy mapped out and really just need us to focus on execution. That's completely fine. If you outline your strategy, we can help you execute on your initiatives and deliverables rapidly.
If you're looking to calibrate your approach with many of the best and most effective ideas out there we'd be glad to help outline your strategy. Spark Creative follows tried-and-true standards that work. But it's always good to considering fresh advice from wider sources. Here are a few:
"Consider the end-goal first. Defining what a lead means to you will help make you're testing and analytics goals clearer." —KISSmetrics
Draw up a list of KPIs. Establish a shrewd list of key performance indicators from the start. This enables you to better evaluate your efforts later.
Map out an orderly plan that's aligned with your company's top-line business goals.
Develop to a production schedule — and do your best to stick to it. Projects work best when everyone commits to the schedule. It maximizes momentum and prevents unfocused engagements.
Analyze, manage, and optimize. Once your new project or site launches, monitor the effectiveness of its various pages, sections, and related marketing efforts. That's how you make useful improvements.
For your project, we can start by learning more about your business, products, and services. Then our team can help evaluate your positioning and identify opportunities relative to the competition. After that, the Spark Creative team can collaborate with yours to outline your strategy — one designed to achieve your goals.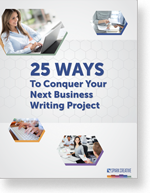 Get Your Free Business Writing eBook Now
Need to move forward on a difficult writing project? This practical guide can really help. Send a copy to yourself right now!
Dispatch a link directly to my inbox:
Sources may include:
The Ten Commandments of an Awesome Lead-Generating Website, Sherice Jacob, KISSmetrics