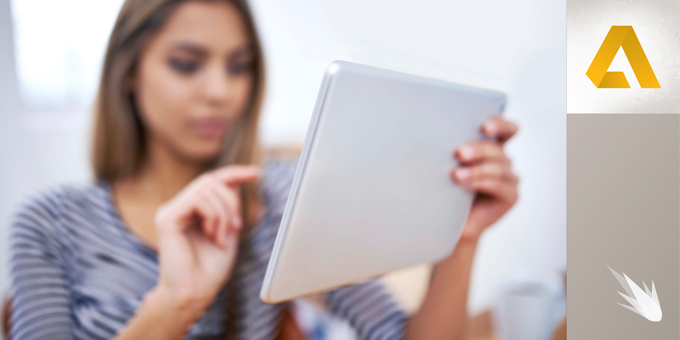 Worked on a few ad technology writing projects recently. I thought, "If I'm having to trudge through this, why not spread the misery around so my dear readers can enjoy?"
Just kidding! Actually, the topic of programmatic ad buying was more interesting than expected, so I thought I'd spin up this post for you.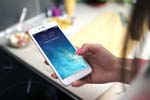 The term "programmatic" seems a bit opaque at first, yes? Well, just replace with the word "automatic" and you're a long way toward getting the concept. Essentially, programmatic ad buying "automates" the process of placing ads online. As you'll see, it's a big leap forward from the early days of banner advertising.
When the ad tech industry launched in the 90s, it followed a model set by the newspaper and magazine business. Print advertising was the nearest reference point, so it made sense to emulate. But once people realized the system wasn't precisely translatable to the online world, it had to evolve.
Meet the Key Players
This will be an over-simplified breakdown. But to better understand online ad tech, consider these industry players:
Publishers
The fact you're reading this post underlines the point — modern humans have a voracious appetite for news and information. Any source that posts or generates content – whether original or curated – can be thought of as a publisher.

There are a thousand examples of these ad space "suppliers," but consider Wired Magazine's site for a moment. A great deal of data went into the specific ads you'll see on that page right now. Yet, merely six months ago, those "empty" boxes might have been considered "ad space supply."

Advertisers
Business and brand teams that want to get their message across to internet consumers are the advertisers. They purchase available slots from publishers in order to place their creative and messaging in front of targeted users.
Ad Networks
This category is far more complex than the term implies. But again, I aim to keep this overview simple. There's actually an ever expanding number of companies, services, and technologies in the online advertising (ad tech) industry.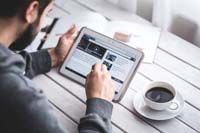 Peer Inside the Process
Now, consider the many professionals needed to hammer out business deals for one set of ads to be placed. At minimum, there would be reports on previous campaigns that need to be reviewed, target audiences to identify, and prices to consider against available budget resources. Next, there'd be calls, emails, meetings, negotiations, insertion orders, and more manual work to verify the ads had run — all before results were evaluated yet again for the next campaign.
Considerable time and effort are required from people across several disciplines to make all those placements happen. And yet, online activity moves faster than that, doesn't it? It's difficult for humans to keep up with it all in a comprehensive manner.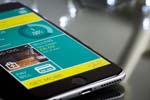 Consider the Challenges on All Sides
Advertisers need to "place" their advertisements as intelligently as possible. That means getting the most relevant ads in front of the most qualified users at the right time. But since there are so many publishers, how could anyone possibly know all the best spots to fill?
Secondly, advertisers need to justify their "spend." A consumer brand that promotes a direct sell (offer where a transaction takes place) could perhaps demonstrate whether an ROI was worth it. But for most advertisers, it's harder to prove their placements worked well enough to justify the cost.
Publishers also face challenges. In addition to constantly generating quality content, these "suppliers" need to attract enough ad revenue to their site or app to remain a viable, ongoing concern.
Ad networks help bridge the gap between the two, often facilitating the business agreements mentioned above. But another key service provided by ad networks are the actual servers hosting the data and ad content, so appropriate ads can be served up to consumers in real time. Ad networks also deliver value factors such as convenience, accessibility, data, reach, and efficiency. In its simplest form, an ad network operates much like a broker, helping all parties maximize results.
Enter Programmatic
Improved software, data, and processing power have now combined to help make ad tech automation a reality. We've come to a point where the technology can intelligently – and instantaneously – match online advertisements to publishers so exposure to qualified consumers can be optimized.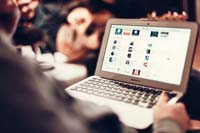 There are immediate clear benefits to this all around. Risk is dramatically reduced for both suppliers (publishers) and buyers (brands). The process has become far more efficient — and continues to rapidly generate valuable data on audiences, offers, and campaigns. This should enable future efforts to become – you guessed it – even more targeted and efficient.
A critical result of programmatic ad buying is that consumers are beginning to experience advertising that is increasingly relevant to them. "Instead of focusing solely on where an ad is placed, programmatic puts the emphasis on who sees the ad." —Ginny Marvin, Marketing Land
Now, you might've noticed that some of the ladies and gents formerly making those deals don't have much work to do now. But some of that energy is now being redirected to strategy, messaging, and creative for campaigns themselves – which is probably more interesting to most of them anyway.
Programmatic ad buying is big topic to dive into, so there will definitely be more to this story. But the implications going forward seem quite interesting.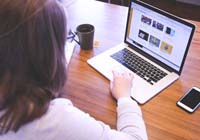 For example, television and video networks have also taken a deep interest in the programmatic concept. It's harder to apply to broadcast television ad space inventories that – to a certain extent – need to be pre-sold.
But execs are testing the approach with their video content. Ad tech professionals are also developing better ways to synchronize campaigns between our televisions and mobile devices.
No doubt, there'll be more to come on the topic of programmatic. I'll aim to keep you updated!
Don't hesitate to contact us.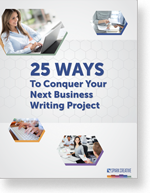 Get Your Free Business Writing eBook Now
Need to move forward on a difficult writing project? This practical guide can really help. Send a copy to yourself right now!
Dispatch a link directly to my inbox:
Sources may include:
Programmatic TV 101: The Multi-billion-dollar Ad Tech that's Transforming Television, Scott Ferber, re/code
10 Things You Need to Know Now About Programmatic Buying, Alex Kantrowitz, Advertising Age
WTF is Programmatic Advertising?, Jack Marshall, Digiday
How Web Advertising Works, Marshall Brain, How Stuff Works
The Display Lumascape Explained, Ad Op Insider
What Is Programmatic Ad Buying?, Ginny Marvin, Marketing Land