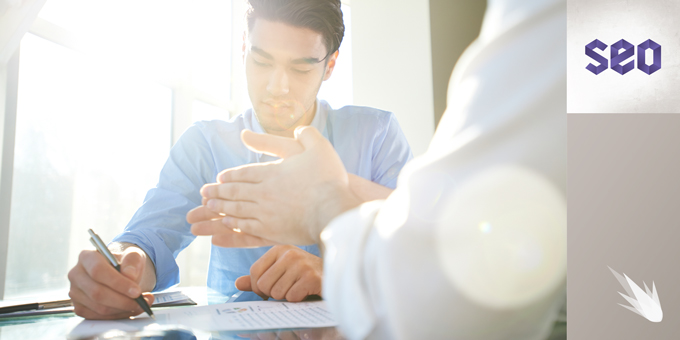 "In the last months of 2013, more than 600 million search queries were carried out per day, and the number continues to grow 3-4 percent annually. However, customers fail to find what they are looking for — including your company — often. The problem is called "findability." It's a big problem, and it will only get bigger as competition increases." —Michael Hendron, Wired Magazine
Search Engine Optimization (SEO) is a deliberative process that helps dramatically increase chances your products, services, and solutions are easily found through common "organic" Web searches. Generally, the more established, relevant, and useful your content is, the higher your web pages can appear in search results.
Here's another way to think about it. It's Google and Bing's job to serve up relevant content whenever someone performs a Web search. It's our job to help make sure your content stands the best chance of being found when someone searches for answers in your area of expertise.
Fortunately or not, there aren't many shortcuts to achieve higher rankings. On the plus side, when you take a straightforward approach toward optimizing your pages, following "the rules," good results should follow. On the downside, many rules can be complex and/or change unexpectedly.
Yet, a serious business really can't do without search engine optimization for their website. That's why when the Spark Creative team takes on a website project, SEO is a main aspect we focus on from the start. That way, from the first day your pages are launched, the structure and curated content serve as a foundation to attract the right visitors.
But we don't stop there. Once pages are live, there's a suite of procedures we'll apply to your pages to help increase relevance and visibility. In concert with applying search engine optimization, we can set up a Google Analytics account and leverage service provider control panel tools to help you evaluate traffic and discover which keywords bring you visitors.
Honestly, there's almost a glut of data you can collect and assess from your site activity nowadays. But the Spark Creative team would be happy to help guide you through the steps and emphasize the metrics most useful to your operation.
Here are a few more ideas to consider:
"Consumers increasingly expect search engines to understand natural language and perceive the intent behind the words they type in, and search engine algorithms are rising to this challenge." —Kersten Recker, Wired Magazine. Note: Since folks will expect more intuitive search results in the future, it's our job to make sure your content features the required meta information to facilitate that.
"The golden days of immediate search engine domination are over. If you are under the impression that old techniques can produce favorable results, then I've got some pagers to sell you." —Eric Schiffer, re/code
"For the good of Google's users, great original content will continue to separate the ordinary from the extraordinary and the front page rankings from the long tail." —Ryan Connors, Wired Magazine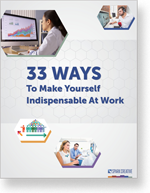 Get Your Free eBook Today
We're ready to help you accomplish more and get better results for your budget. Tell us how we can help.
We'll follow up soon. As thanks, we'll send you a link to the eBook "33 Ways To Make Yourself Indispensable At Work."
Sources may include:
'Findability' Will Make or Break Your Online Business, Michael Hendron, Wired Magazine
Search Today and Beyond: Optimizing for the Semantic Web, Kersten Recker, Wired Magazine
The Evolution of SEO, Eric Schiffer, re/code
The Best and Worst Thing to Ever Happen to SEO, Ryan Connors, Wired Magazine