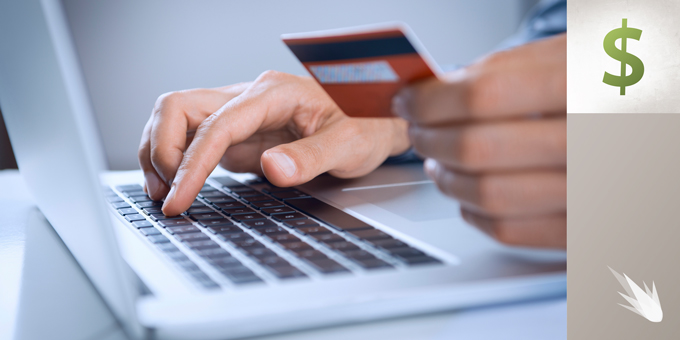 Looking for a little advice on how to select an eCommerce shopping cart solution? Onward!
"There are dozens of ecommerce platforms available to run a Web store, and with so many choices, it's hard to decide which one to use." —SitePoint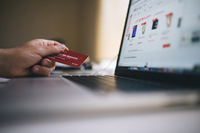 Business marketing has been a great focus of ours over the years. But we regularly work with companies that operate in the business-to-consumer (B2C) space as well.
On the one hand, marketing to consumers can be intuitive because on some level we're all part of the target group. On the other, emotion can impact consumer buying decisions in ways that aren't really applicable in business marketing. There can be more psychology at play rather than straightforward logic. With business-to-consumer marketing (B2C), we aim to focus more on the benefits and keep the copy as brief as possible.
Certainly, design considerations play a heavier role in business-to-consumer marketing as well. When assessing a business product, so often it's the result promises that matters most. But as consumers, we are conditioned to seeing branding that features balanced aesthetics and elegant designs.
Also, business-to-consumer marketing (B2C) often needs to facilitate transactions through some kind of eCommerce shopping cart. In terms of eCommerce shopping cart solutions, we've got practical experience working with both Shopify and Magento.
"It is hard to point to an obvious leader amongst the stand-alone shopping carts, API platforms and CMS plugins for e-Commerce. Each solution has its own distinctive features that can meet the needs of many e-merchants." —BStoreYA

Shopify
Shopify is more of an ecommerce solution than a content management system. Though technically, it can be used as a CMS for a website, you probably wouldn't want to do that unless the main purpose of your site was to facilitate online sales. Either way, you'll want to compare Shopify with Magento, another ecommerce solution. Though Shopify can be used on its own to help you build out an ecommerce website, it can also be used in conjunction with a legit CMS like WordPress to achieve the best of both worlds — content management and ecommerce shopping carts. Shopify is a cloud-based solution. Generally speaking, Shopify is easier to learn and use than Magento is, but you have less control over customization and functionality.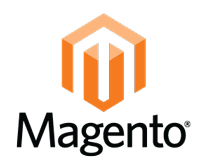 Magento
Like Shopify, the primary use for Magento is to facilitate online sales. Technically, it could be used to manage content for a website but only if you don't have much other content. Also similar to Shopify, Magento can be used in conjunction with another CMS to achieve the best of both. Magento is meant to be downloaded on a local server/computer where it can be calibrated with your product database and your website. Magento has a steeper learning curve and is generally more technical to use than Shopify — but it delivers powerful features in return.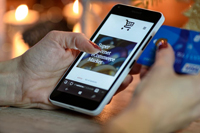 Spark Creative has developed business-to-consumer marketing (B2C) sales support materials and websites featuring eCommerce shopping cart solutions for many clients over the years. Common deliverables include brochures, one-sheets, videos, web pages, and more.
The Spark Creative team can lead you through the process of developing powerful, effective, business-to-consumer marketing materials in an organized, purposeful way — and can also help guide your decisions regarding eCommerce shopping cart solutions. We'll be happy to help you decide whether Shopify or Magento is the right solution, as well.
Ready to improve your eCommerce shopping cart solution? Let's get started!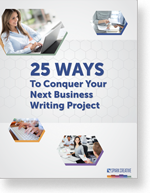 Get Your Free Business Writing eBook Now
Need to move forward on a difficult writing project? This practical guide can really help. Send a copy to yourself right now!
Dispatch a link directly to my inbox:
Sources may include:
Magento vs Shopify vs WooCommerce – Choosing Your New Shopping Cart Wisely, Evgen Schastnyy
10 of the Best Hosted Ecommerce Platforms, Jacco Blankenspoor, SitePoint